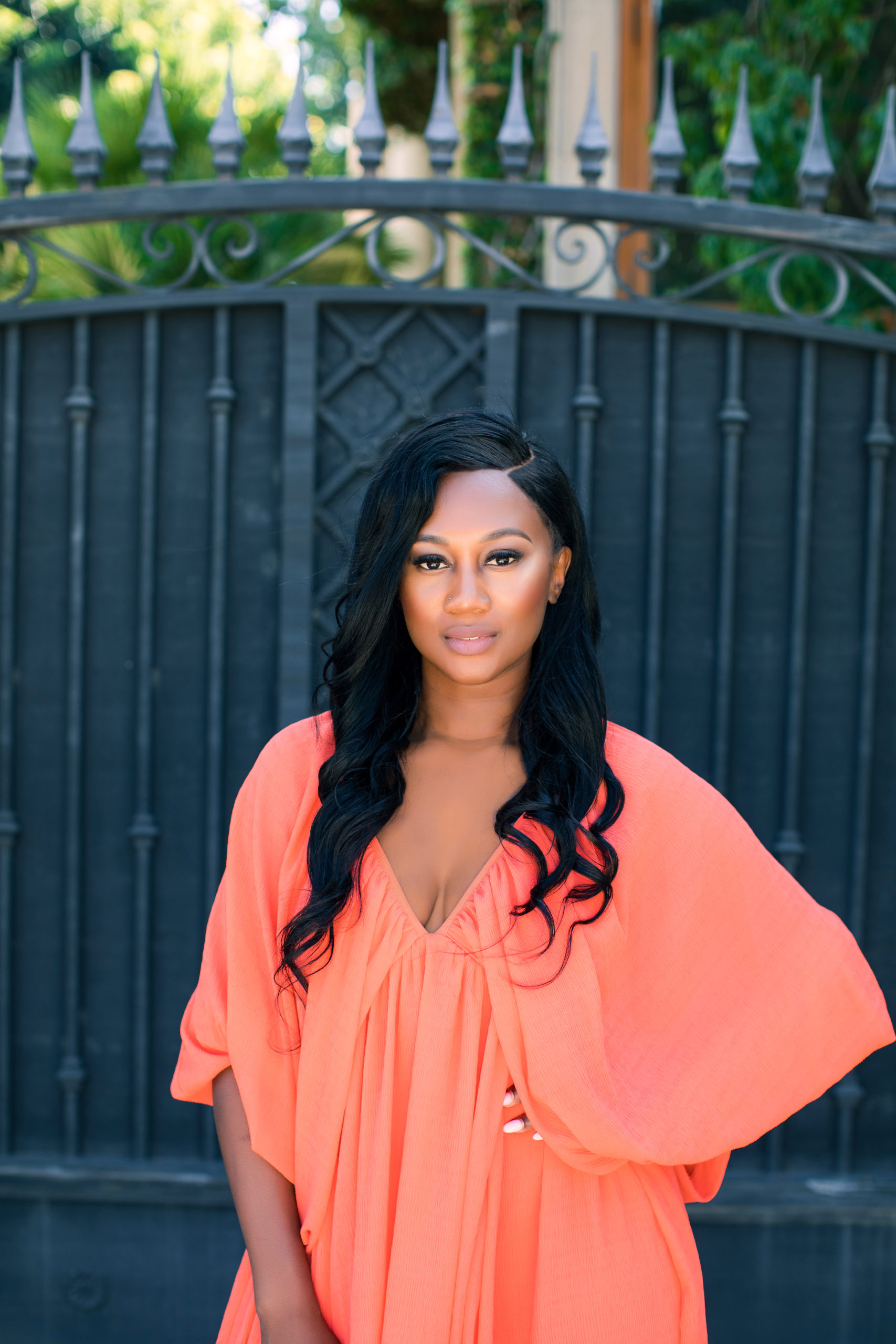 From Growing up in Alaska to attending Howard University in Washington D.C to now working in Los Angeles, Mimi Brown is definitely someone who can speak on diversity and what it truly entails. Brown began her career as a red carpet reporter for US Weekly Magazine and from there moved on to outlets such as the New York Daily News and People Magazine. She became apart of the Fox 11 team as one of the only black producers back in 2016 after meeting a cameraman on a red carpet event who worked for Fox La and set up a meeting for her; the rest was history. With a 15 + year career in media, Brown makes it her duty to highlight Black stories in white spaces.
Mimi stepped into her new position after a team zoom call was held to discuss how to better shed light on instances such as the death of George Floyd. After having some honest discussions about race within her organization, the general consensus of the group was, there's room for improvement in the area of story telling. News Director, Erica Hill-Rodriguez called Brown and together they came up with an incredible idea to open up a space where conversations could be held about injustices and racial inequality, along with celebrating "culture' and highlighting progress.
The focus of Culture Conversations is about bringing people together. With guest like Mrs. Tina Knowles Lawson, Congresswoman Karen Bass, Karen Civil, and Necole Kane of xoNecole the show is already off to an amazing start. The shows aim is to examine just how Black Culture has and continues to shape the nation.
"That's what this whole movement is about, bring people together. It's not just you'll did us wrong, it's about how do we come together and have constructive dialogue that helps to heal these racial wounds. There will be kumbaya stories, but we will also confront some really tough realities, like police brutality, reparations and systemic racism."
Brown advocates for having allies who want to advance the racial awakening we are going thru as a country. Having allies who want to contribute and support the conversation is important for stations like Fox who ultimately have a duty to report what's really going on.
"My struggles are probably like most Black people in newsrooms, it's not always easy, sometimes you find yourself over-explaining something simple because there's a culture barrier, but overall I've been blessed to be in a space where people listen and try to understand each other. We work off of what makes us more alike than different."
Brown believes there's work to be done and that most of her leadership and team members are aware of that. Fox11 is making it a priority to tell Black stories and making sure their voices and opinions are amplified. In recent, they've hired more people of color to help showcase their dedication to the change we're all hoping to see.
Particularly proud of working on The Taste of Soul event, which is the largest festival in LA celebrating black culture, Brown brings a preview of the festival to the Fox studio lot each year. "The station really gets behind it, I bring in Black vendors, Black artists, a Black DJ and turn our Good Day LA studio into a street party similar to the actual event."